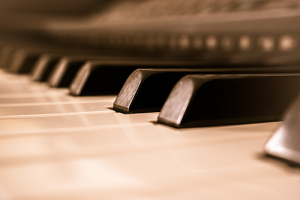 Season 2015-2016
Thursday 15 October
Gala Concert
15th anniversary of "Les Jeudis du Piano" – BFM Geneva – Followed by a Gala dinner
Thursday 3 December
Eloise Bela-Kohn
France
Thursday 21 January
Pedro-Emanuel Pereira
Portugal
Thursday 3 March
Matthieu Lebert
France
Thursday 24 March
Tanguy de Williencourt
France
Thursday 28 April
Maroussia Gentet
Ukraine
Aimed at boosting the budding career of young pianists, this concert series is first and foremost an exercise in the discovery of new talents.
Every year, a competition is organized throughout the season and leads to the designation of a "Prix du Jury" and of a "Prix du Public." The prize-winners receive a monetary reward but most importantly, the opportunity to perform in various concerts and to make themselves known among professionals. As time went by, the Jeudis du Piano has entered into partnerships with numerous festivals and artistic seasons where the prize-winners of the Jeudis du Piano are invited to perform the following year (The "Solistes de Bagatelle" in Paris, the "Tribune des Jeunes Musiciens," – RTS- Espace2, the Festival "Piano à St. Ursanne, the "Collège des Bernardins" in Paris, the "Festival de Gstaad.")
Established under the auspices of Geneva's "Société des Arts", the oldest of Geneva's cultural institutions, the concerts of the "Jeudis du Piano" take place at the "Palais de l'Athénée;" an architectural landmark of the city and the headquarters of this ancestral society. The "Salle des Abeilles" provides the prestigious setting of these concerts which bring music lovers together in a friendly atmosphere. Each concert is followed by a cocktail in the adjoining reception rooms of the "Palais de l'Athénée".
The Season 2015-2016 opened with an exceptional Gala concert at the BFM to celebrate the fifteenth anniversary of this concert series. This particular concert was placed under the patronage of the internationally acclaimed pianist Anne Quéfélec, and ten of the young pianists who won prizes in the last 15 years were invited to come back. Together, they produced a spectacular musical treat to an enchanted public.